A guide accompanies the group and gives them the keys to understand and appreciate the huge fresco on the Great Barrier Reef, encouraging a discussion. The group starts the visit in the exhibition specifically explaining the Australian Great Barrier Reef, both in terms of biodiversity and history.
The visit continues with guided observation of the panorama. The coral reefs house symbolic species of the sea: sea turtles, sharks, manta rays, clown fish, and many others explained by the guide. They also invite the group to consider how this unique ecosystem works, a real oasis of life in the ocean. The fragility of this environment is also noted and compared with human activities.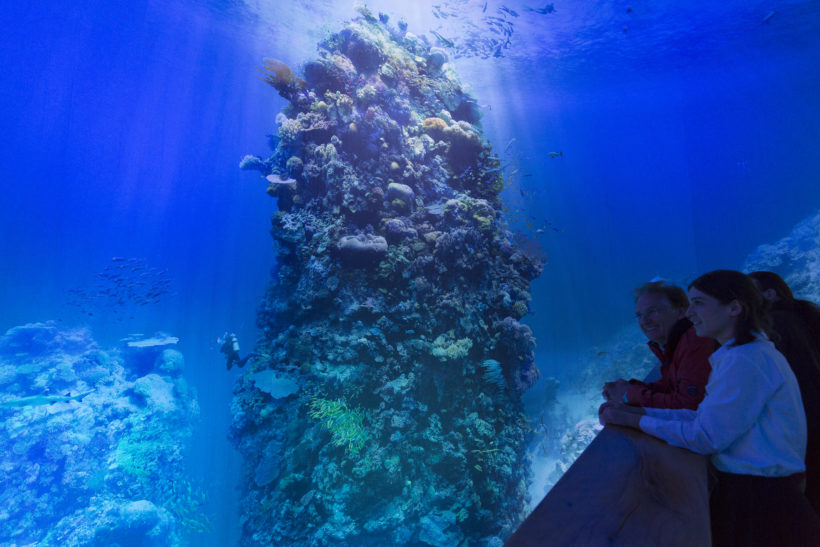 Price: Entrance fee + €4.00
Every Saturday and Sunday from 2:30pm to 3:30pm and 3:30pm to 4:30pm.
During school holidays (zone B): every day at 2:30pm and additional slot at 3:30pm on Saturdays and Sundays.
No prior booking required (buy tickets on site on the day).