"The Cathedral of Monet, the hope of modernity": from summer 2020, dive into the heart of the world's most important art movement.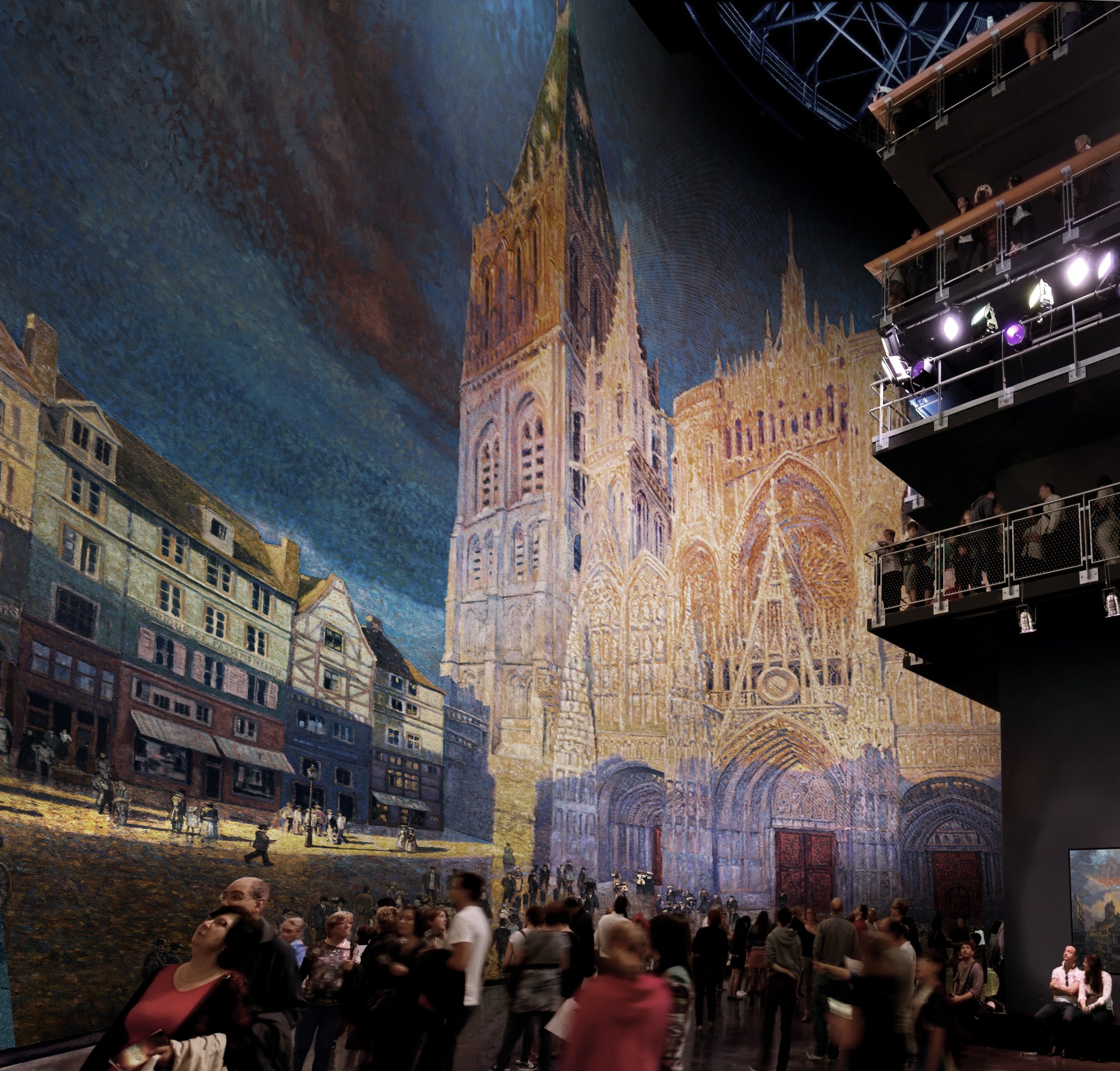 This unique panorama by Yadegar Asisi immerses the public in Rouen at the time of Impressionism, and encourages them to discover the famous cathedral so dear to Claude Monet. At the foot of the majestic Rouen cathedral, the visitor discovers the square with its tram, shops and architecture. Each element of this huge fresco is a journey into the 1890s. Onlookers mix with the most prolific artists of the era. The play of the light and music breathes life into the bustling street. The inspiration for this unique panorama is Claude Monet's Rouen Cathedral series, painted between 1892 and 1894 in Rouen. This series is considered a crucial stage of the development of Impressionist painting. This powerful work is a homage to Impressionism and all the pioneering grand masters, who stood out in their era and left a permanent mark on art history. It represents the passage between the past and the present, shadow and light, classicism and modernism.
A panorama based on a painting
Yadegar Asisi created the entire Monet's Cathedral panorama in the Impressionist style using oils. The canvas was then digitised and printed in its 360° panorama format, over a surface area of nearly 3500 m². Unlike the artist's other panoramas, there was no reconstruction photo session, and the architectural details from historic photos were only used as plans and inspiration. This is the biggest modern work dedicated to Impressionism.
In 2010, an idea emerged in Normandy to hold a major event celebrating one of the most significant chapters of art history: Impressionism. Becoming one of the top art events in France over the years (2010, 2013, 2016), Normandie Impressionniste offers a multifaceted experience which celebrates the artistic creation of Impressionism in the modern day.