Let us guide you !
During this tour, your guide will give you the expert insights needed to fully appreciate this huge panoramic fresco.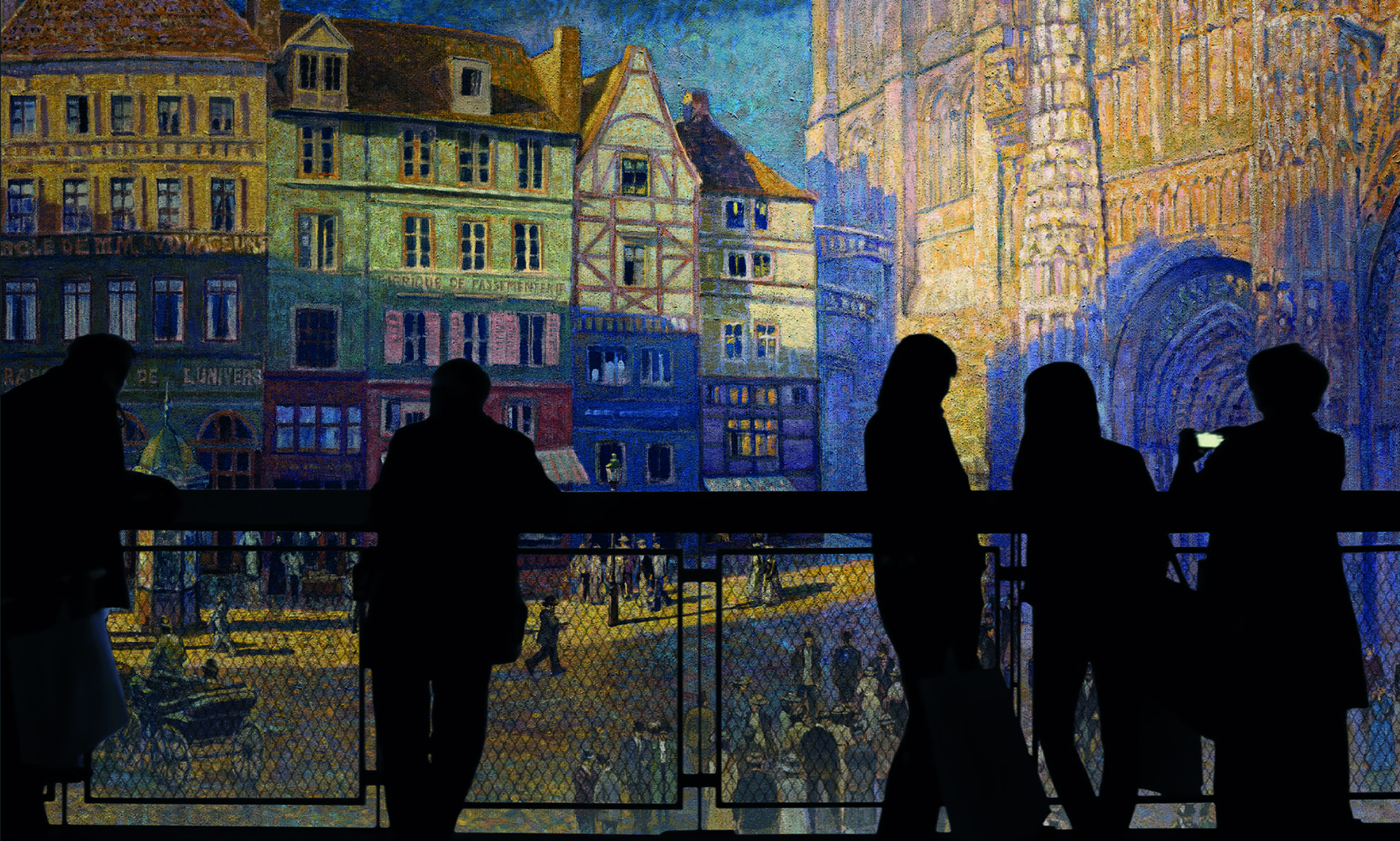 After learning about the birth of this art movement, understand how it was a major breakthrough in art history. A revolutionary art movement for its time, Impressionism marked the transition between classicism and modernism. Painters left their workshops to work outside, thanks to technical innovations which you can discover in our exhibition rooms.
The tour continues in the rotunda, where you can view the majestic Rouen Cathedral as painted by Claude Monet, the father of Impressionism.
Relive his two painting campaigns and admire the facade of the building which inspired over 30 artworks. Finally, immerse yourself in the hustle and bustle of the Cathedral square and observe life at the end of the 19th century.
Look carefully, apparently some famous painters are hidden in the crowds…
Price: €6,50/person + guide fee €80